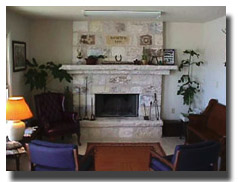 Come right in......
We're glad you stopped by for a visit! Stay awhile and find out a little bit about us and the properties we have to offer. If you have any questions at all, please be sure and let us know.......


Our Foundation
Richter Realty, Inc. first started business in 1984 as Goff-Kelly Realty, founded by the late Ray Goff and Roy E. Kelly, Jr. In June of 1985, Larry Richter joined Ray and Roy in their thriving real estate business. Then, in 1990, after the untimely death of Ray, the business was purchased by Larry and his wife, Gracie. They have continued to follow the same committed business practices upon which the company was originally founded.


Integrity is the backbone of Richter Realty, Inc.
At its root, the word means "unity" or "wholeness". A man of integrity is unified ---- not divided against himself. He does not say one thing and do another. A man of integrity is whole ---- not lacking in any ingredient. Thus, the man of integrity possesses a highly developed conscience .......and he listens to it, having the courage to act upon his convictions.


Our Commitment
This is the foundation that we still strive to achieve in every facet of our operation. All of us here at Richter Realty, Inc. are ready to help you with any of your real estate needs. Come visit with us in the beautiful and peaceful Texas Hill Country.